No Frogs Allow: Lego x Unity Game Jam - Summer 2021
After a 3-year hiatus, I joined a Unity game jam as an effort to get back to the gaming industry.
It's been 3 years since I last worked with Unity. I'm currently developing B2B mobile applications using native mobile SDKs. It's fun and it was a nice experience but I really missed developing games.
In order to work on games again, I decided to touch up my skill in Unity game development and I believe the best way is to dive into it. As I review some articles about what's new in Unity, I stumbled upon their announcement about their new microgame: Lego.
In addition to that, I also learned that Unity has teamed up with Lego to host a game jam. I failed to join the first one but I was able to participate in the summer edition.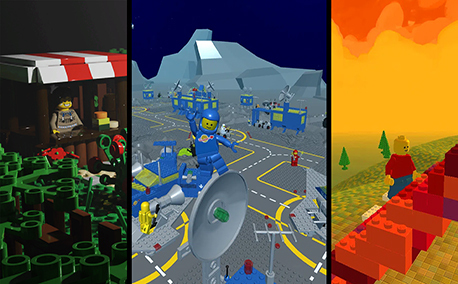 My entry was a tower defense. Player needs to defend the base against frogs by controlling their turret. On the latter levels, they can even buy traps to slow the frogs down or to do them damage. You can try it here.
Lego Microgame did a really good job integrating one of the core concept in Unity, which is the component system, into their behaviour bricks. This allowed newcomers to focus on game design and have a smooth learning curve. I myself was able to work on the story and at the same time had fun building the levels using the lego bricks. All that while getting myself familiar again with Unity.
Given my experience, I felt it was mandatory to do more so I tried extending some of those behaviour bricks based on my game needs and also for practice. As a bonus, I also explored cinemachine.
Overall, it was a satisfying experience relearning Unity.